I take part regularly  in Roma Tre outreach events, coordinated by our resident staff of the Astrogarden.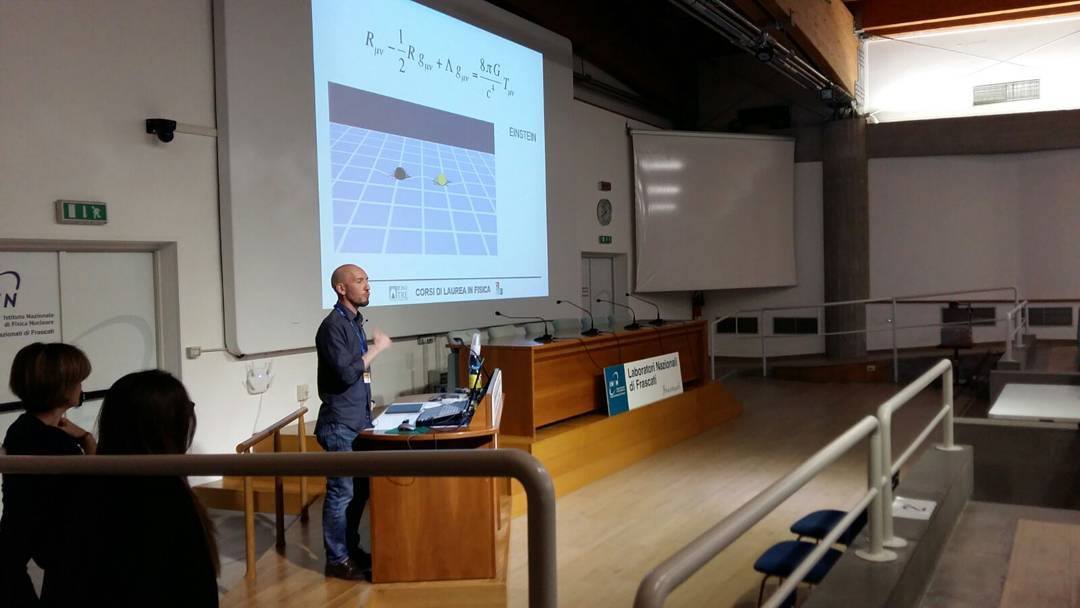 Lately I have been seen at these events:
2014-2018: Notte Europea dei Ricercatori, Roma Tre: "Particles treasure hunt" (2014), seminar on neutrinos (2015), 7 minutes on Dark Matter ("Pillole di scienza", 2016), 7 minutes on anti-matter ("Pillole di scienza", 2018) and I tarocchi della scienza (2018)
2016-2019: Seminar on neutrinos with D. Meloni (Roma Tre) for high school students and teachers
2014-2018: International Masterclass, Roma Tre.
2018: "Occhi su saturno" at Roma Tre, neutrino seminar
2017: Salone dello studente
2017: "STEM career day" at Laboratori Nazionali di Frascati
2016: Outreach in the city of Chicago during the ICHEP 2016 conference
2013: UK STFC stand on LHC at the Big Bang Fair, London.
2013: International master classes, help in organization at QMUL, London
Here you can find photos taken at some of the above events.